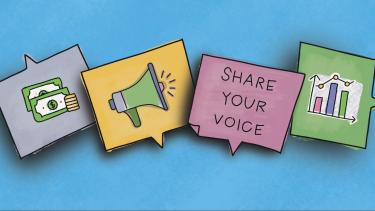 School district passes $269M budget for 2023-2024 school year
June 15, 2023
A $269 million-dollar balanced budget for the 2023-2024 school year was unanimously passed by the Abbotsford Board of Education on Tuesday evening, at their last public Board meeting for the current school year.
"The approval of our budget ensures we continue to support our school district's mission of preparing and inspiring students for a lifetime of success", said Korky Neufeld, Chair for the Abbotsford Board of Education. "Using our Strategic Plan as the framework for the initiatives and projects we're focused on next year means we can put the necessary resources in place to empower student growth and foster innovation."
Throughout the spring, the district held a public consultation for families, students, staff, and community members to share their voice and help shape budget priorities for the following school year. The Board heard from the public the importance of continuing to focus on mental health and wellbeing, literacy and numeracy support, investment in student technology, recruitment and retention of staff, and more. The 2023-24 Budget was developed within the context of the Board's Strategic Plan, providing allocated support for the programs and services currently in place as they relate to student success, building a progressive workforce, optimizing resources, and providing engaging opportunities for parents and stakeholders.
Some new initiatives for the 2023-24 Budget include:
increased school budget supply allocations;
increased Principal/Vice-Principal support for schools;
expansion of the Middle Years Program to support student success; and
improving employee engagement through the development of a district-wide Engagement Survey.
About the School District Budget
The Abbotsford School District's total budget is comprised of three key categories – special purpose funds, capital funding and operating costs. Special purpose funds consist of targeted funding provided to the school district for a specific purpose. Each special purpose fund must be accounted for following the terms of that special purpose fund, and are often used for programs like early learning initiatives such as StrongStarts. The capital budget must be spent on capital expenses, like building improvements or equipment, ministry-designated activities, classroom enhancement grants, and items like the Student and Family Affordability program. Operating costs are the most significant part of the school district budget, comprising approximately 86% of the total budget. Operating costs include grants and other revenues to fund the day-to-day operations of the 46 schools and district sites throughout Abbotsford. 
---
MEDIA CONTACT
Kayla Stuckart / Manager, Communications
Ph: (604) 859 – 4891 ext. 1206 / kayla.stuckart@abbyschools.ca