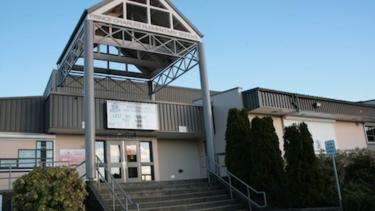 Our School
Home of The Royals!
Welcome to Prince Charles Elementary!
Our Mission
A collaborative community of lifelong learners who create a learning environment which engages students in academic work that results in a high level of achievement for all and allows them to reach their potential.
Our Vision
Prince Charles will be a school:
that promotes a high level of learning in a positive, fun, inspiring, and enthusiastic environment that supports all learners;
where staff believe that all students can learn and we ensure that every student does learn;
with learners who accept responsibility for their learning and behavior, and consistently demonstrate that they are respectful, responsible, and empathetic;
that provides a quality, innovative, engaging instructional program based on Competencies and 21st Century Skills; and
supported by a positive home environment where parents/families are actively involved and support their child's education
Respect: Give It To Get It
Empathy: Seeing Through The Eyes Of Another
Integrity: Doing What Is Right Even When No One Is Watching
Honesty: Always Telling The Truth
Excellence: Doing Your Best
About Us
Prince Charles Elementary School provides a positive, supportive and nurturing educational environment that fosters and encourages high academic standards.  Prince Charles Elementary is in its 34th year of operation having first opened its doors in November 1984.
The school is home to just over 300 students in kindergarten to grade five. Families that choose Prince Charles in kindergarten seldom leave.  We have many students who call Prince Charles home from kindergarten to grade 5.  We also have a professional staff that provides consistent teaching and plans for students' long term success.  The school uses the foundation of the Virtues project to help teach social responsibility and build student's character.  A highly involved parent group supports the school through an active P.A.C., classroom volunteers, coordinating the Fruits and Vegetable Program, and community projects such as the successful Stream of Dreams initiative.
Prince Charles is equipped with the latest technology to help teach and engage students in the classroom.  These include smart boards, iPads, document cameras and laptops. The staff have been actively involved in discovering ways to enhance student learning and global awareness through the use of Twitter, class websites, email, and Skype.
At Prince Charles Elementary School we strive to be: an interactive community of lifelong learners dedicated to achieving individual potential. Learn more about the Programs and Current Events happening at our school.