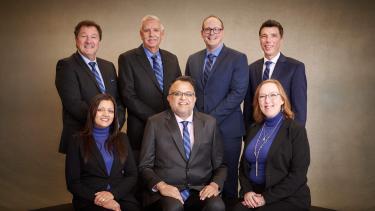 Welcome Back! A Message from the Board of Education
August 30, 2023
Welcome to the 2023/24 School Year!
At the Abbotsford School District, we envision a world-class, innovative, and individualized educational experience for every student. With over 20,000 students entering our schools next week – and over 2,500 staff members on deck to support - we are prepared and ready to meet each student's needs this year by delivering education in rich and inspiring ways.
To our educators, support staff and district employees, thank you for your unwavering commitment to public education. Your passion, dedication, and innovative practices are key elements of the progressive workforce that inspires our students to become lifelong learners and compassionate global citizens.
To our students, embrace this year as one with limitless opportunities. Each lesson, challenge, and experience will contribute to your personal growth. Remember, you are the architects of your own success, and the possibilities are limitless.
To parents and guardians, your partnership is invaluable. Your support at home reinforces the lessons learned in school and contributes immeasurably to your children's educational journey. We are grateful for your trust and collaboration.
The Abbotsford Board of Education is excited about the next school year, and we hope you are, too! Our schools are not merely institutions of learning; they are vibrant communities where curiosity is nurtured, friendships are forged, and dreams take flight.
We extend a warm welcome to our newest students, families and staff and wish you all the best in the Abbotsford School District as you start your next educational journey.
KORKY NEUFELD, CHAIR
ABBOTSFORD BOARD OF EDUCATION
---
The Abbotsford Board of Education meets regularly throughout the school year. These meetings are open to the public and accessible via live stream. Meeting information and agendas are available online, a day before each meeting.